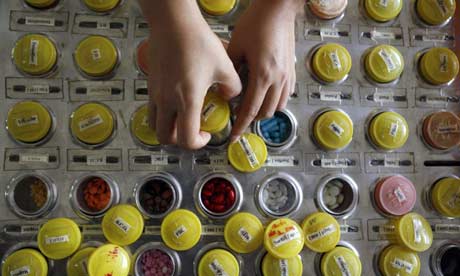 Intervention with anti-Aids drugs before symptoms appear could reduce HIV rates to under 1% in 50 years, a study claims. Photograph: Adrees Latif/Reuters

From The Guardian:
• Radical WHO strategy aimed at halting epidemic
• Preventive use of drugs raises human rights issues
A radical new strategy to stop the Aids epidemic in its tracks was proposed yesterday by World Health Organisation scientists but ran into immediate controversy over its implications for human rights.
The plan involves testing everybody for HIV every year in hard-hit areas like
sub-Saharan Africa and immediately putting those who are positive on Aids drugs. It could slash dramatically the number of new infections, because Aids drugs lower the levels of virus in the body, making HIV transmission through unprotected sex much less likely.
But the strategy, expounded in a paper published online today by the Lancet medical journal, raises major issues both over implementation and over ethics.
Read more
....